I first came across The Innocence Mission when I read a rave review of their Befriended album in the Daily Telegraph of all places. It is perhaps a sign of the complexity of ageing in the modern space that I'm picking up alt.folk tips from a frothing bastion of Tory values. It's perhaps a further sign of ageing that I'm listening to anything which could even remotely be described as folk, with or without a usenet-friendly alt. prefix to cleanse it of crusty Aran-jumper wearing mental associations.
So let's get a couple of things straight. I don't read the Daily Telegraph…except for the music reviews, which are pretty good, and also to look at the daily Alex cartoon which I've been following since the late 80s when a financial services hero was something to be. Anyways it's all on their website for free. And I'm not that old.
Or maybe I am. I remember an indie band from the late 80s called 10,000 Maniacs. Very punk name, except unlike punks they could actually make music. They were fronted by Natalie Merchant, who went on to have a successful solo career.
For the cover of 1998's solo album Ophelia, Natalie posed languidly stretched out on a sofa wearing a dark satin dress, high heels and a flower in her hair. Having tired of commercial objectification a very different perspective is presented for 2001's Motherland album – Natalie is pictured in a leafy glade wrapped in a fusty cardigan and wearing a stout pair of sensible shoes looking for all the world like a charter member of the Irish Countrywomens' Association. And yet for me the most noticeable feature is the sheer curvaceous womanliness being gently encompassed by that virtuous cardigan. Obviously, I'm a filthy scumbag, but that's not important here - the link is that Natalie is a contemporary of The Innocence Mission and they have toured with her.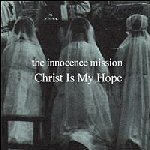 The members of The Innocence Mission are singer-songwriter Karen Peris, her husband, guitarist Don Peris and bassist Mike Bitts. There was a drummer Steve Brown, but he left in 1999 to fulfill his life's dream of opening a restaurant and they never felt the need to replace him. They first met up in high school in Lancaster, PA. After the obligatory exploratory singles and EP, their eponymous first album was released in 1989. As I said, I came late to this…
My first contact was when the Daily Torygraph championed Befriended upon its release in 2003. Gentle wistful music with good lyrics and tunes that slowly worm their way into your subconscious. Take for example the publicity single released from the album: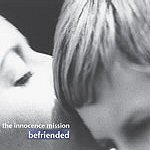 One For Sorrow, Two For Joy

Today is a winter Sunday.
We wear our heavy coats.
The soul of my brother
is pure, though he doesn't think so.
Oh one for sorrow,
Oh one for sorrow, two for joy.

We walk the whole two miles to Holly.
I want to hold his hand but I don't.
The thoughts of my brother,
Where and when they fly I don't know.

What is coming down from the north road,
what is coming up from the ground?
Though we don't know much at all,
stand ever firmly, love.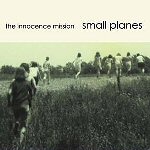 Pure and sparse – a genuine thing of beauty, it transports you back to the simplicity of childhood. Anarchy in the UK it isn't! In the manner of Radiohead's Pyramid Song, closing track on the album Look for me as you go by is sad but hugely uplifting – it's the song I would want played at my own funeral. It's also the only song I know to include the word "Pennsylvania" in the lyrics and still make it scan.
Look For Me As You Go By

Hang my head low, so low.
Don't see me only as I am but
see me how I long to be.
Shining like a flowering tree
under a gray Pennsylvania sky.
Look for me as you go by.
Hang my head low, so low.
Every burden shall be lifted.
Every stone upon your back slide into the sea.
It's me for you and you for me.
or me as you go by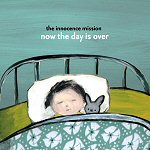 In 2004, the band released Now the day is over, a collection of lullabies that Karen Peris used to sing her children to sleep with. As I said at the beginning, we're not talking the filth and the fury of Mötley Crüe here!
Other notable releases are 2001's Small Planes which is more indie and less folkie than other albums and 1999's Birds of my neighbourhood. This latter album is due to be re-released in April 2006 and contains personal favourite track Lakes of Canada which indie poster child Sufjan Stevens raved about: "But what I always come back to, after the din and drum roll, is the small song that makes careful observations about everyday life. This is what makes the music by The Innocence Mission so moving and profound. 'Lakes of Canada' creates an environment both terrifying and familiar using sensory language".
In a soundbite, this is real music undiluted by crass commercialism. Keep music real and check out samples of their work at www.theinnocencemission.com and witness the obsessive completist tendencies of their fans at http://imdiscog.riseofnobility.com.