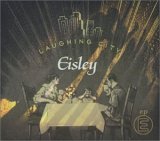 You've never heard of Eisley. They're comprised of three (young and very cute) sisters, Sherri, Stacey and Chauntelle DuPree, their gawky brother Weston who plays the drums and some other long drink of water who's a pal of the brother, Garron Weston – his job is to play the bass and try not to block people's views of the girls when onstage.
At this stage those of you familiar with my t.A.T.u. fixation will be reckoning to yourselves that it's the girlies that caught my attention here. Not true. It's about the music. Same with t.A.T.u., but that's another article.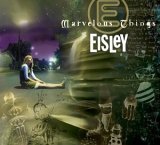 If Eisley were a British group, the three girls (one blonde, one brunette and one 'kooky' to cater to all tastes) would never be off the cover of Heat magazine and Myleene Klass would have to get a real job. Instead they come from Tyler, Texas and describe themselves as a Christian Indie-rock group. I don't know where the Christian element comes in, but Eisley specialise in harmonies over the sort of wafty, ethereal pop Enya would make if she had access to guitars. And there were three of her. And a couple of blokes.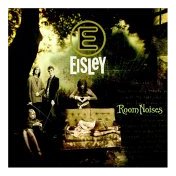 It's lovely and it makes me feel happy when I listen to it. Eisley released their debut album 'Room Noises' in 2005 following on from two previous EPs – 'Laughing City' (2003, ) and 'Marvelous Things' (2004). I heard 'I wasn't prepared' at a listening station in Tower Records when 'Laughing City' was released and I've been a fan ever since. Check out their website at MySpace.com which has audio streams of some of their tracks.

EISLEY'S NEW VIDEO - "MEMORIES"