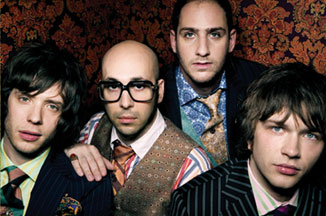 It's not often that I am alerted to cutting edge musical talent by the sight of Ray D'Arcy dancing in his back garden, but that's exactly what happened here. Ray used to be the comic foil for Zig & Zag's anarchic kiddies TV show in the afternoons. He got the job after the previous presenter, Ian Dempsey, decided he'd had enough of being made to look a fool by a pair of recycled socks with filthy mouths and should get out while he still had a career. Ray must have been hanging around the building on work experience at the fateful moment or something. Anyways he got the gig and put up with them for a couple of years before fleeing to radio, running a hugely successful morning show on Today FM. Zig & Zag left to host shows on MTV before presenting The Big Breakfast on Channel 4 Television. Ian Dempsey ended up doing the breakfast show on Today FM immediately before Ray comes on air, but then Ireland is a really small country.

It turns out that Ray was cavorting around his back garden in homage to the home-made video for A Million Ways to be Cruel by OK Go which featured the band bopping around their own back garden to the track. They're actually very good at it. Unlike Fatboy Slim's Praise You, which looks like an amateur work of cinema verité but is actually the carefully-crafted production of Spike Jonze, this was actually the lads in the band in their actual back garden as choreographed by one of their sisters and filmed on a borrowed camcorder. The whole thing took less than $10 to do - cost of the disc and a pint for the sister. The band slipped it on to the internet and it became the most downloaded video ever, with over three million hits by November 2005 when people just stopped counting. Or rather when people stopped paying attention to the computer which was doing the counting.

Anyways, much as I enjoy the sight of Ray D'Arcy acting the eejit, it was the music that caught my attention. As is customary on such occasions, the song bounced around in my head for a few days until I caved in and bought the CD. The album Oh No, is actually their second release and was recorded in Malmö Sweden in late 2004 and produced by Tore Johansson who has also worked with The Cardigans which is presumably why a Chicago-based band ended up in Sweden!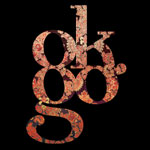 Their sound is varied and hard to describe. They're a rock band who aren't afraid of tunes – Invincible and Do What You Want have great riffs and wouldn't be out of place on an album by Jet or The Strokes. Seemed Like A Good Idea At The Time is a glam-rock stomper that T Rex would regard as patent infringement. Crash The Party sounds like one of Blur's Britpop moments and Maybe This Time would likewise be able to gatecrash a Gorillaz tunes reunion. Lest you think them too derivative The House Wins is pure individualist indie anthem. Listen to the audio streams and make your own mind up.

I love that the band have a sense of humour. Lead singer Damian J. Kulash was arrested after a concert in Orlando Florida on 13 March 2006. Rather than trying to hush the matter up, the band posted details of the incident on their website under the banner headline "The J stands for Jaibird". Then a few days later, they obtained a picture of the guy's mugshot from the booking and posted that also!