<![if !vml]>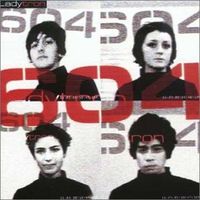 <![endif]>Ladytron are Helen Marnie, Daniel Hunt, Reuben Wu and Mira Aroyo. Helen Marnie has the sweet honeyed voice of an angel. Mira Aroyo has a more direct approach to vocal duties. The lads are pretty handy on synthesisers and drums. They're named after a Bryan Ferry penned song on the eponymous Roxy Music debut album from 1972. Their music is stylishly described as Electroclash and uncharitably described as revisionist Disco. They're from Liverpool yet some of their lyrics eulogise Bulgarian football teams. They have their own Wikipedia pages. In short they're what Roddy Doyle characterised in The Commitments as "a bunch of art school wankers prickin' around with synths". And I love them.
To be fair about the Bulgarian bit, Mira Aroyo is actually Bulgarian so fair enough if she sings the odd song in her mother tongue - it's all music to me. They have three albums and a compilation CD out. Perhaps the best place to start is 2001 debut album 604. I'm guessing it's named after a type of synthesiser. It gets name-checked as a time in "I'm with the pilots" but I don't believe it for a second. Consider some of the tracks:
Discotraxx: sweetly sentiments of clique exclusion whispered from within the fold and all this over the sort of cheesy 1970s Eurodisco that Daft Punk would happily trade one of their robotic heads for
I know her, used to follow everywhere we'd go
and it's so sweet, now she's sleeping with a boy I know
the boy I know, knows a pretty girl in every town
and the way they look, they were made to let each other down
Commodore Rock: Happy, boppy, funky synth music with spoken word lyrics delivered in Mira's native Bulgarian adding a scintillating touch of exoticism. All together now - sing along:
Kadeto y da si
Ti si zemen rai
S visoki sini planini
I'm with the pilots: reminiscent of that sweet time in the 1950s and 1960s when air travel was glamorous and the future was bright because technology would cure our ills. They sing of Belgian teachers and cosmonauts and then it all goes horribly wrong. You can escape your hometown but you can't escape your circumstance. The reality of human fraility seeps into the lyrics like fog under the door, tracked with the happiest bounce-along melody and vocals that positively drip honey.
Ladybird: Lyrics of casual emotional wreckage behind popping synths, the sort of music that the Pet Shop boys would write for Lulu
Once there was a young girl, not old enough to know girl, went by the name of Ladybird,
charmed you with the one hand, broke you with the next hand,
then she'd be gone out of your life...
And there's plenty more, but special mention must go to Paco - basically the music from "Are You Being Served" remodelled as disco music. Grace Brothers was never so funky before this day.
<![if !vml]>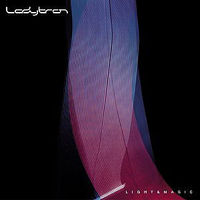 <![endif]>"Light and Magic" from 2002 continues on in much the same vein. Take for example double-tracked song True Mathematics - overpowering bassy synths, incidental background noises and insistent Bulgarian lyrics - like being led blindfold through an airport - your very own extraordinary rendition simulator:
Sluntseto presicha tiahnata daga
Na piasaka risuvat, blestiashta svetlina.
Iz grada te tichat,
Tuk tame nadnichat,
Burzo se oblichat,
Pogled ne privlichat.
Although the Light & Magic album contains some dodgy tracks (Turn It On is not an insightful updating of traditional percussion based music - it sounds like something Harold Faltermayer would have done), it contains two of the most magical numbers in the Ladytron canon.
Start-up Chime is a contrast of pounding insistent percussion and unhurried sweetly-whispered vocals singing the praises of technology
When the AC hum inside your sleepy head,
Drowns the startup chime inside your heart,
Technology is there to cure yourself,
This is where it has to start
<![if !vml]>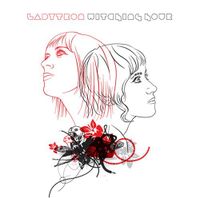 <![endif]>My personal favourite however is title track Light & Magic. The lyrics are pretty meaningless, but it sounds great
You left on the lights, is there somebody home
Switched off your voicemail and left it alone
Left on the lights, is there somebody home, light and magic
2005 saw the release of third album 'Witching Hour'. While some of the edges have been smoothed over, I have to admit I liked those edges and I miss them a bit. 'Witching Hour' is quite a short album and notably contains a hidden track 9'03" long. This untitled, uncredited song contains nothing, not even a dodgy, unreleased b-side candidate. Its purpose? to bring the running time of the album to exactly 60' long - a witching hour.
Listen to free samples of Ladytron's music on their MySpace site.