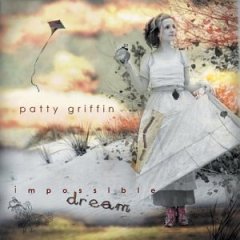 You've never heard of Patty Griffin. She's pretty low-key. I've been a rabid fan for the last couple of years and it was only when researching this piece that I found out that she has played Dublin twice in the last twelve months. Whelans. I had no idea. Chances are the rest of the world wasn't hugely aware either. Or maybe they were and I've been living in a cave. Typing up a website.
Anyhow, I first came across Patty Griffin when I found a copy of Impossible Dream at a listening post in Tower Records in Trump Tower in New York. Trump Tower is on 5th Avenue between 56th and 57th. It's one of the most prime pieces of retail real estate on the planet. And yet it's half-empty. The Irish Life Mall in Talbot Street has greater footfall (and probably higher sales too despite nothing there costing more than Eur10). Trump Tower is a monument to 'the Donald' and his pursuit of 'quality'. The building opens up into a vast interior atrium backed by a multi-storey waterfall cascading down pink Italian marble. Hugely expensive and very 'bling'. Anyways, Tower Records is tucked away in the basement and is rarely crowded - a little oasis of calm in the heart of Midtown - useful to know when for it all gets a bit too much.
The cover of Impossible Dream shows a rather bemused looking young lady in a big floaty frock holding an alarm clock in a very oddly-coloured dreamscape. Most incongruous of all is the pair of cowboy boots she wears (admittedly she now lives in Texas, but she was born in Maine - that makes her practically Canadian!). I listened to a few tracks at the station and then moved on down the line to the next album (Hot Fuss by The Killers since you ask - I always find good stuff showcased in that store). The music seemed to be the product of the sort of terribly earnest female singer/songwriter I have a confirmed weak spot for. I went back and bought the album.
Patty Griffin is no different. Well, she is. Her songs are stronger - they stick in the mind. I find myself humming little snippets at odd moments. Fourth track on the album is a song called Standing. Long-standing friends will recollect my devotion to meaningful lyrics lovingly quoted, sometimes at great length, throughout this website. Standing isn't one of those songs.
I'm standing in the shadow walking blind
I've been unfair and unkind
I've turned away from your suffering
far too many times
Now I'm standing in the shadow walking blind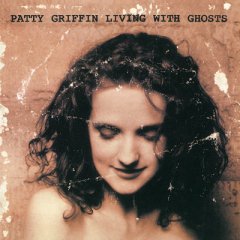 Standing isn't going to win any prizes for lyrical ingenuity, yet it is my favourite Patty Griffin song by a country mile. Standing is an old-fashioned gospel number, redolent of small southern backwoods churches and revivalist congregations. It starts with a slow drumbeat and a hum and never picks up speed, but picks its way without hurry to climax and conclusion, gracefully but full of determination. I have CDs of gospel music which don't contain as much passion as this one track. I have nothing else like it.
Patty has three other albums out, two of which are reasonably available. Her 1996 debut Living with Ghosts sees much the same style she later showcases in Impossible Dream, but with stronger country influences. I mean that in the kindest possible sense (lyrics about despair and longing, not an invitation to line-dancing). Take the lyrics to Sweet Lorraine for example:
Her daddy called her a slut and a whore
On the night before her wedding day
The very next morning at the church
Her daddy gave Lorraine away, Lorraine away
Lorraine, sweet Lorraine
This was followed up by Flaming Red in 1998 and 1,000 Kisses in 2002, but to my mind Impossible Dream is the place to start your collection. More indepth coverage (OK - more informed and less opinionated) can be found here.