You may have noticed from previous rants that I have a taste for the remix and what Tim Burton termed 're-imagining' of the familiar. I think it's a sign of a strong song that it can cope with being recast, preserving the qualities of the original and displaying previously unseen facets.
Some songs make a strong impression and will remain forever fixed in the mind. I remember standing in a crowded SFX Centre one winter's night many years ago watching The Smiths play when they launched into the rumbling bass line of 'How Soon Is Now' – a song I had never heard before and that transfixed me with its beauty. For this admittedly very personal reason t.A.T.u's cover version on their album 200 km/H in the wrong lane does not qualify as either big or clever.
Now there are loving tribute covers – Q Magazine recently assembled an entire CD full of top notch covers as a John Lennon commemoration. Wonderful as it was to hear The Stereophonics perform Don't Let Me Down, it didn't bring anything new to the music – but then it wasn't intended to. This was a tribute, not a deconstruction.
My love of the quirky and off-centre is well-known. Accordingly, I've always been drawn to the different and unusual. For example, when I was growing up Lynard Skynard's Freebird had a quasi-religious status among the denim-clad inhabitants of The Grove. I now own a reggae version of it – sung by a Mexican-American Elvis-impersonator called Tortelvis. He fronts a band called Dread Zeppelin whose day job is churning out Led Zeppelin covers, again in a reggae style.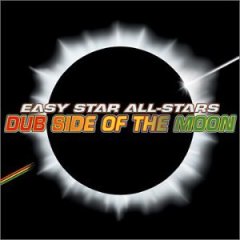 In fact I even have an album called Dub Side of the Moon by the Easy Star All-Stars, which consists of faithful and loving reggae versions of the entirety of Pink Floyd classic Dark Side of the Moon, track by track. Have a listen.
Bizarre, but not as bizarre as the album of bluegrass instrumental covers of early Pink Floyd psychedelic numbers that sits beside it on the rack. Listen to samples here.
While these have undoubted comic value, I admit they are of novelty value mainly. A more serious contribution is Livin', Lovin', Played. This album, by a variety of terribly earnest female singers runs through some of the most famous numbers in the Led Zeppelin canon, bringing a fresh and indeed even feminine interpretation to some very heavy blues rock classics.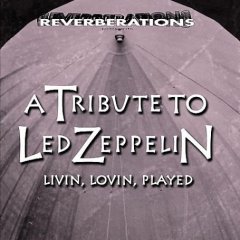 I think it's a massive challenge to find new vistas in the work of very distinctive bands. That's why I was so intrigued to recently find Exit Music - an album of Radiohead covers, ranging from jazz-soul to Drum & Bass in their approach. From Shawn Lee's soul-lite version of No Alarms, No Surprises and the Randy Watson Experience's drum & bass re-interpretation of Morning Bell to Meshell Ndegeocello's jazzy version of The National Anthem. Treasures all.
Somewhere between this and the comedy cover lies Nouvelle Vague, an album of punk and New Wave covers done in a jazz-lite style. Imagine Joy Division's Love Will Tear Us Apart covered by an Astrud Gilberto soundalike. Well, that's just the first track. They do the same thing to XTC's Making Plans For Nigel and The Undertone's Teenage Kicks. Even The Clash's Guns of Brixton gets the ballad treatment. Strangely enough, The Dead Kennedy's Too Drunk To F*** didn't make the transition to the politically correct U.S. released version, notwithstanding that it sounds like it was sung by Altered Images (Ahh! Claire Grogan! Like a feisty Kylie - makes me weak at the knees).
In Ireland, Today FM's morning jock, Ray Darcy has long had a policy of having guests perform acoustic versions of current pop hits which are frankly beneath their dignity. The best of these are later released on CD. For tsunami relief, they went a step further inviting as many Irish performers as they could to perform their favourite U2 song.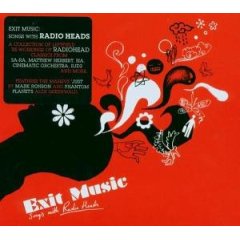 U2 have such a distinctive sound their songs have long resisted successful covering, but the floodgates opened with this album. Juliet Turner singing I still haven't found what I'm looking for with the yearning and loss of the Country & Western singer. Damian Dempsey singing Sunday Bloody Sunday as if he had caused all the death and destruction himself. "Gohh me back against the wall neoww!" Elvis impersonators rear their ugly heads again as Kevin Doyle rips through Vertigo in a Las Vegas stylee.
But none of these can hold a candle to the best cover of all. Late in the twilight of his career, the man in black rasps his way through U2's alpha ballad One, an entire life's worth of emotion and fatigue oozing through the lyrics.
Have you come here for forgiveness?
Have you come to raise the dead?
Have you come here to play Jesus,
To the lepers in your head.
Perfection.