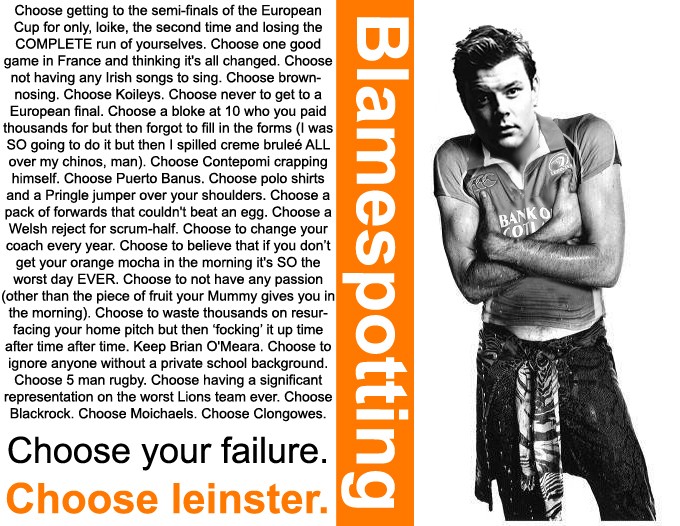 A short note to explain the context of this to those of you not blessed to live along the DORT line south of Lansdowne Road but deffo before Dun Laoghaire - Monkstown is fine for parking the yacht but Dun Laoghaire is SO full of CHV.
Sorry, let's start again. The above snippet of social chauvinism and the narrative to the left are written in DORT-speak the vowel-strangling lingua franca of Dublin's over-privileged gilded youth who exist in a very narrow strip of south County Dublin. They know their designer brands but not the value of money. Mr. & Mrs. Webmaster live among them (and indeed went to school with lots of them) but are not to be counted among them. See any of the Ross O'Carroll-Kelly books for further details.
At club level in Dublin rugby clubs are frequently comprised of people drawn from the same private school, typically Ross-soundalikes as described above - Blackrock, St. Michaels and Clongowes would be three such schools. These clubs are too small to compete internationally, so for tournaments Irish teams combine into provinces, prime among these being Leinster (which is basically just the Dublin clubs) and Munster (which is drawn from Limerick and from Cork).
This year Munster went all the way to the final and overcame Biarritz to claim a precedent victory. Leinster got stuffed in the semi-finals despite their superior attitude.